Business Advice
Craft Fair Tips for Beginners
Thinking about selling handmade crafts at a craft fair? If you're a craft fair beginner, it's important you nail the basics.

At CraftCover, we know the risks and worries that beginner craft fair attendees face. We have the perfect policies for your craft business when you start attending craft fairs.





How do you prepare for a craft fair?
Before you start heading to craft fairs, there are a few things you should prepare:
Do your research.

You should think about the types of craft fairs that you could attend, and how they would suit your products. For example, would they work best with a family fair, a country fair or bustling city fairs?

Prepare your stock.

It's best to have a smaller selection of high quality stock that you know will sell than to be overloaded with loads of stock that you can't shift.

If your products are made to order, try to bring some examples of your work. Once you start going to a few craft fairs, you should begin to gauge how much product you actually need.
Think about your branding.

Even as a new trader, it's worth thinking about your branding and how you wish to present yourself. Branding can be as simple as a logo and a colour scheme.





If you really want to show what your brand represents, you could display your brand goals and a mission statement.

Get insured.

Before you even set foot in a craft fair, you should make sure you have the right level of protection to sell and trade. Many fair organisers require proof of

craft fair insurance

before you can start selling.
Contact us today to discuss your craft fair insurance requirements. 



How much product should I bring to a craft fair?
How much product you take is completely up to you, however, there are a few methods you can use to estimate how much to actually take.

Based on admission fees

Some sellers decide how much product they wish to take based on the admission fee for being a seller. You could aim to sell 10 times the entrance fee to make a reasonable profit. This may only work if you sell smaller, less expensive products.

Based on attendance numbers

Other sellers can base the amount of product they need based on attendance numbers. It can be hard to determine this if it is your first show, but if you have done your research on the type of fair you're attending, you may be able to establish the type of audience interested in your products.

Based on sales goals

Sellers also set their product inventory based on their sales goals. For example, if you wanted to make £1000, you should take 2-3 times your sales goal in products. Be sure to spread this across different price points.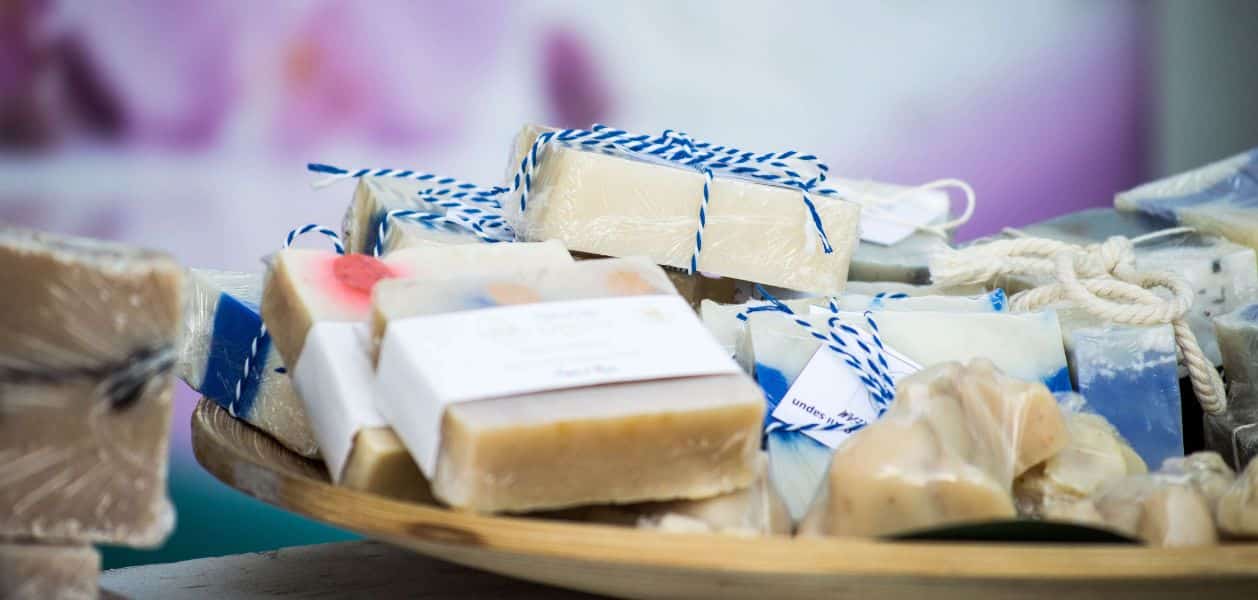 What should you not do at a craft fair?
Whether you're getting ready for a large show, or a smaller, more local one, there are a few common mistakes which you should avoid.

Too many products: Try not to bring too much variety in your products. Although you will want to show your customers variety, you don't want to overwhelm them. Try to narrow down on your niche and offer a few options within a product line.
Having the same price for everything: Once you have narrowed down your selection, don't set them all at the same price. If you only have one product, then it makes sense to sell them all at the same price. But if you have a variety, be sure to have a range of price points across your stall.
Not displaying your shop details: Customers may need some time to think about buying a product from you, especially if it is on the pricey side. Not having your shop's details on display means you could potentially lose a future customer. Have business cards you can hand out to those customers who are sitting on the fence about a purchase.
Hiding behind your stall: Customers want to engage with the seller and learn more about the product and the story behind it, which can be hard to do if you stay behind your stall. Don't miss the opportunity to entice customers by waiting for them to approach you!
Not having insurance: Many craft fairs won't allow traders to sell without craft insurance. Even if there isn't a policy like this in place, it is still in the best interests of small businesses to get fully covered when dealing with the public at a fair.
How do you succeed at a craft fair?
Be mindful of your stalls position
If you can, you should ideally place your stall towards the entrance of the venue so customers can take a first look at your booth. You should take extra care so make sure your stall is decorated in an enticing way.
Display prices
If you have your prices clearly displayed, customers may be more enticed to buy from you as they can cut out the hassle of asking for a price, and then potentially walking away if the price is too high.
Encourage touch
Allowing potential customers to touch your products could increase your sales, and they may actually feel more relaxed because of this.
Instigate conversation
To start conversations, you can ask simple questions such as what they're interested in, if the product is a gift, what sort of things they like and so on. You can also discuss your inspirations for creating the product and personal things, such as why you started the business in the first place.
How to get noticed at craft fairs
You only have a few seconds to create a lasting impression on your customers, so it's vital you know how to be noticed.
Showcase your products in a creative way
Bring marketing materials
In order to be noticed, and to be remembered, you should have physical marketing materials such as business cards, flyers, leaflets and even small pieces of free merchandise if your business can afford it!
Place these materials in front of your stall so shoppers can easily see and grab them if they wish.
Use social media
Social media is a great way to keep your followers up to date and share what craft fairs you will be attending. You may get customers attending the stall solely to buy products from you in person simply because they follow you on social media.
How to make your craft stall look professional
When you're setting up your stall, don't overwhelm shoppers with too much colour or decoration, your products should be doing the talking. Opt for a few key decorative pieces that will really showcase who you are as a brand, as well as showing off your products. For example, if you sell candles, you could compliment them by displaying them on vintage wooden furniture.
You should also consider how you display your products on your stall. Don't just lay them down on the table, present them in different and creative ways by using different stands or holders (depending on what products you sell).
Finally, instead of choosing a dark canopy which can box in your stall, go for a white one. White canopies are like a blank canvas, ready for you to transform into an enticing stall.
Our craft fair insurance policy covers every aspect of crafting, so no matter what kind of craft fair you attend, we've got you covered.
If you're just starting to attend craft fairs, or wish to do so, please use our free online quotation service, or contact us today to talk to a member of our friendly team.