Business Advice
The Best Halloween Crafts to Sell
Is Halloween a good time to make and sell crafts?
Yes, Halloween is a great time to start making and selling your crafts for some extra money.

Many crafters jump on Halloween trends each year as customers looking forward to buying spooky themed treats and decorations. If you are already making crafts, adding Halloween items to your product range can really help to increase your sales.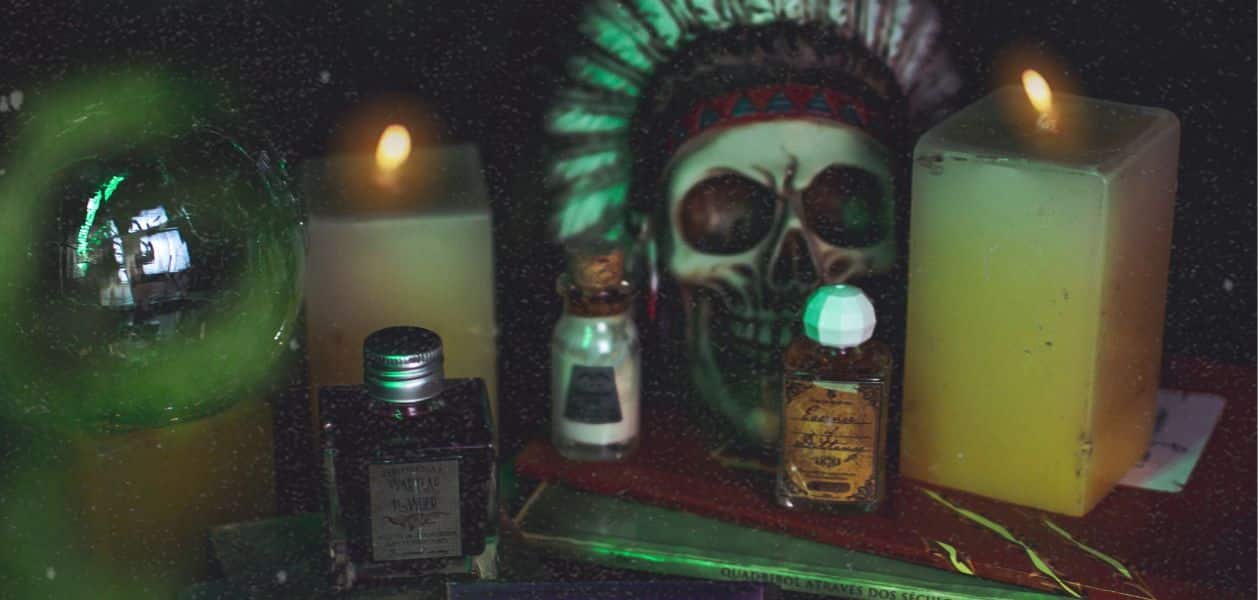 Which crafts are the most popular and profitable in 2022?
There are a variety of different crafts you could get your teeth stuck into this year.

One of the most popular and profitable trends of 2022 is wax melt and candle making.

There is a huge market for both usable and decorative candles that has boomed over the past few years. Different scented wax melts and candles are always in demand, meaning there will always be an audience to appeal to.

Home decor in itself is very popular too, whether this be ornaments, wall hangings or art, plant arrangements or personalised goods. Home decor is often given as a gift, and many people love receiving unique pieces from small businesses.

There are endless amounts of crafts to choose from, other popular crafts include:

Cake making
Jewellery making
Cosmetics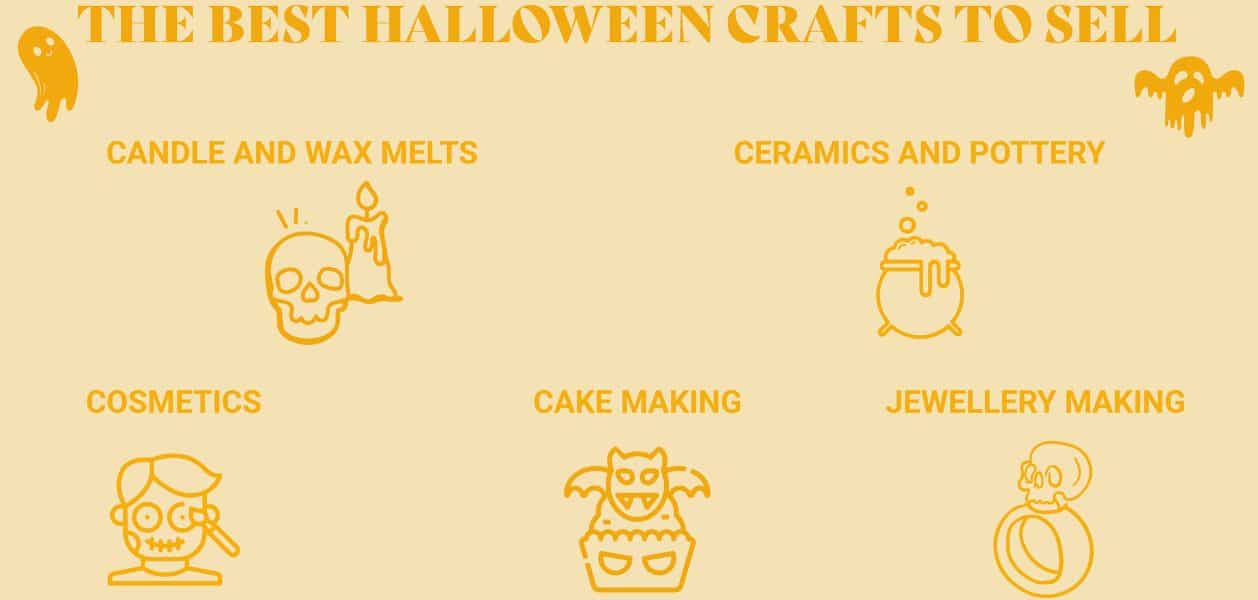 The best crafts to sell this Halloween
As we've mentioned there are a whole host of different crafts you could create to sell this Halloween, but if you still need some inspiration, we've listed some spooky ideas below!

Before you decide to make and sell Halloween crafts, you need to be sure that your business is properly insured. Our bespoke Craft Insurance policy can cover your craft business all year round, so no matter what seasonal trend you're jumping on, you won't be at risk.


Candle and Wax Melts
Candle and wax melt crafts. are a great craft for sales all year round, however, during Halloween, you can really hone in on creating halloween themed designs.

For example, you could make halloween shaped wax melts and candles, such as ghosts or pumpkins, as well as making them with autumn scents, such as spiced pumpkin or cinnamon.


Cake Making
Many people may be having halloween themed parties and will want to impress their guests with some spooky themed treats.

Cake making is a great halloween craft that can be very profitable. You could make full halloween themed cakes, cupcakes or even biscuits for hosts to serve up to their guests.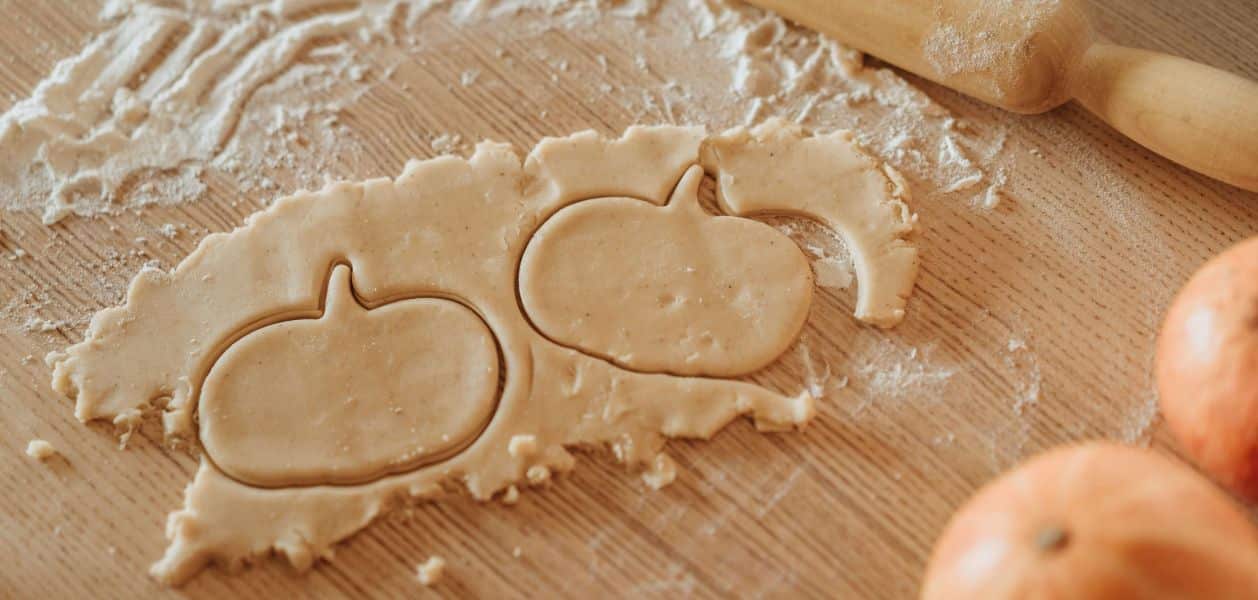 Jewellery Making
Customers may be looking for certain pieces of jewellery that will complete their halloween look. If you have a jewellery making business, you could consider making halloween themed jewellery such as earrings, necklaces or rings.

Some people won't want to invest too much money on small pieces for their costume, so you could look into making costume jewellery that won't cost you too much to make but will result in profit.


Ceramics and Pottery
If you have a ceramic or pottery making business, you could start making halloween themed crafts.

Many halloween enthusiasts love to have decorations in their home and would be willing to purchase pieces they can keep for years. For example, you could create halloween shaped bowls, mugs, plates and vases.


Cosmetics
There are a range of halloween products you could release if you own a cosmetics business. The market for homemade cosmetics has grown dramatically over the last few years and more and more customers become excited by new products being released for different seasons.

This may include halloween shaped products, scented bundles or mystery bags.



Where can I sell handmade Halloween crafts?
There are a variety of different places online and in person where you can sell your crafts. Popular onlines shops include Etsy, Folksy, Facebook Marketplace and Not on the High Street.

Each website has its own perks, so make sure you do your research before deciding which one to use.

Alternatively, you could sell your products in person at craft fairs or independent shops.

To find out more, read our where to sell handmade crafts blog.